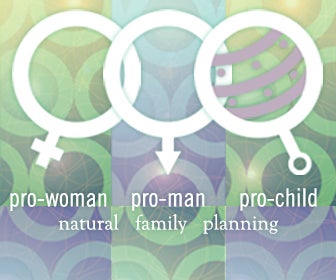 When I was a tween and learned about puberty and sex for the first time, I remember feeling slightly embarrassed at the changes my classmates and I were about to go through. The charts, PowerPoints, and movies made us giggle; and later learning about meiosis and the process of reproduction was interesting, but the knowledge remained behind in science class. The lessons didn't connect deeply with me and lacked practical instructions on how I could predict when these changes would begin. So many things were still shrouded in mystery!
But it didn't have to be: Fertility Awareness/Natural Family Planning is not just for married couples. As a single woman in my twenties, I finally became knowledgeable and in tune with my body when I began to track my temperature and cervical mucus. After a few cycles, I could predict when my next period would begin, better navigate the times of the month when my hormones seemed to get the best of me, and assess whether I was stressed and track how that that affected my body. By the time my husband proposed to me (a year after I began charting), I knew I didn't want to continue with a sympthothermal method. Together, we discerned to switch to the Marquette method, which is sympthohormonal.
Now, I feel empowered and fascinated with my cycle. Instead of embarrassment, I'm chatting with girlfriends about our cycles and encouraging them on the same path of knowledge. Our bodies are awesome, and our fertility is a gift! I'm so grateful to have my eyes opened to the beautiful way we've been designed.
My two favorite Natural Family Planning-related posts in the past month are:
April writes about the natural energy spike women experience during ovulation and how to harness this energy creatively and for the good of all.
And
What a blessing to have such a knowledgeable mama!
Recommended sites:
*Please note this is a secular text, and Catholics should not follow all advice given.